About Volunteering
Volunteers are key members of the Hospice and Palliative Care teams that help adults and children deal with illness, grief and loss. Whether you choose to work directly with patients and families or volunteer in any of many other ways, you will be making a difference in someone's life.
---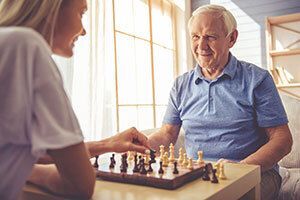 Who Can Volunteer?
Adults (all ages)
Veterans
College Students
---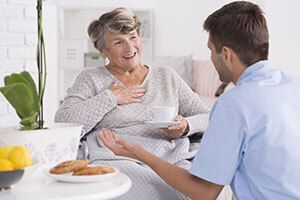 How Can You Volunteer?
Volunteer trainings are held on an ongoing basis throughout the year. Training requirements vary based on your interests and level of involvement.
A New Volunteer Introduction session will be held on Tuesday, October 24 from 5pm - 8pm OR Wednesday, October 25 from 11am - 2pm.  This will be an in-person session and will be held at 309 Cook Street, Sioux City, IA 51103. 
For more information or to sign up for the introduction session, please contact Greta Rogers, Volunteer Coordinator at 712-233-4112 or via email.
---
Volunteer Activities
Companionship – be a friend to the patient and engage in activities such as sharing stories, playing cards, watching movies writing letters, etc.
Respite – stay with a patient to give the caregiver a much needed break. This allows the caregiver time to run errands, take care of household business or just take time to recharge themselves.
Volunteer Veterans - can visit and connect with Veterans in Hospice.
Eleventh Hour – be present during a patient's last hours.
Spiritual Care Volunteer – provide patient directed spiritual support such as reading from the Bible, praying and arranging communion, etc
Bereavement – provide emotional support to the caregiver following the loss of the patient, or assist with the adult grief and growth program or the children and teen groups.
Oral History – lead a patient through a life review, record stories, gather pictures and prepare a typed history for the family to treasure.
Courier – deliver supplies to patients.
Prayer Shawls – use your ability to knit or crochet while praying for comfort and peace for the patient who will receive the shawl.
Office Support – assist at the Hospice office with clerical duties which might include assisting with mailings, filing etc.
Fundraising – help with special events through promotional activities, make items for bake sales or auctions and various other tasks.
---
If you are interested in volunteering for Hospice of Siouxland, there are two ways to apply.
Please mail return printed applications to:
Greta Rogers, Volunteer Coordinator
309 Cook St., Sioux City, IA 51103
or send via email - rogersg@hospicemail.com