Grief Counseling
Grief is a normal and necessary reaction to the loss of a loved one. Hospice of Siouxland Bereavement Services can assist you in understanding and dealing with that grief to find and regain hope.
Our Bereavement Coordinator offers a visit within 4-6 weeks after your loss to assess the needs and concerns of your family and offer support through the grieving process. Short-term individual bereavement counseling, by our bereavement coordinator, is available to facilitate the healing process.
---
---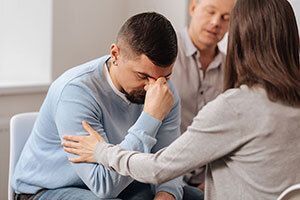 Grief and Growth
Grief & Growth is an six-week support group that helps individuals understand the dynamics of grief. It provides a safe environment in which they can express their feelings. The program is available to adults who have experienced loss of a loved one through illness or accident.
The goal of Grief & Growth is not to resolve the grieving process, but to assist the bereaved in working through the powerful emotions that accompany the loss of a loved one. Professionals and past participants share information about normal grief reactions and help group members discover the courage that they need to go on and to begin again.
There is no registration fee. Donations are accepted and appreciated. Pre-registration is required by calling 712-233-4144.
---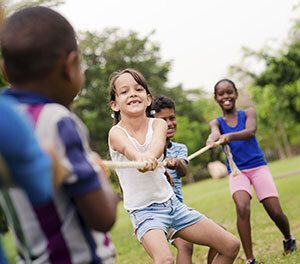 Camp Courage
Camp Courage is a fun-filled event open to children ages 6 to 18, who have experienced the loss of a family member or friend. It offers a supportive environment in which they can gain an understanding of grief and loss.
Crafts, music, games and rituals provide innovative and productive ways for children to cope with their grief. Activities are designed to give campers the opportunity to share their emotions with others who have experienced similar losses and to encourage healthy coping skills.
Since it is important in the healing process for children to feel free to have fun and just be kids, Camp Courage balances grief programming with recreational activities such as swimming, hiking and sports.
Programming at Camp Courage is provided by grief counselors, Hospice staff, chaplains, and volunteers. All staff and volunteers have undergone background checks and have received special training in children's grief issues. A nurse is on site for first aid and dispensing of medication.
Please check back for more details on when the next Camp Courage will be held.
---